It's literally…. Finger lickin' good… and I sense that nail polish gurus/lovers will be sourcing this amazing marketing product!
Hong Kong is where is is all happening at the moment.. if you like edible nail polish! KFC food giant has launched it's own edible nail polish in the flavour of Original and Hot & Spicy secret herb coatings.
Paint it on, wait for it to dry and off you go, right into Colonel Sanders paradise of secrets.
The nail polish is "sourced from natural ingredients" to ensure customers feel safe, a KFC spokesperson told CNN.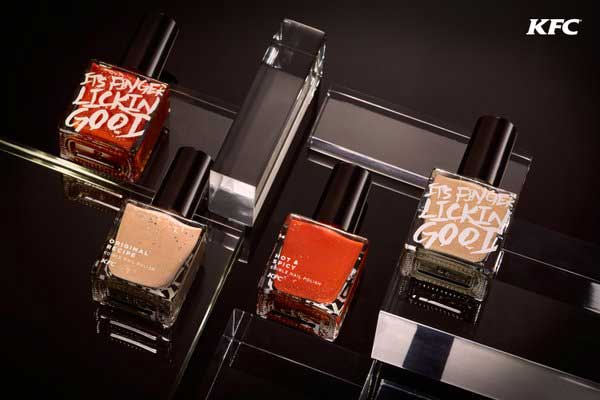 It comes in a "designer bottle and box" and has been promoted on social media with the release of a music video.
"The recipe for our edible nail polish is unique and was specifically designed to hold the flavour, but to also dry with a glossy coat similar to normal nail polish," Ogilvy & Mather creative director John Koay said.